Cosmetic Dentist in Marlton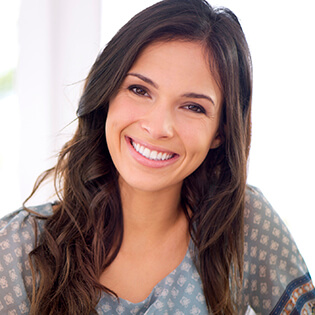 If you're unhappy with any aspect of your smile's appearance, the dental practice of Dr. Kristin Petulla and Dr. Jennifer Kazemi has the cosmetic dental services you need to perfect your smile. From whitening to complete smile makeovers, our skilled and caring dentists and team will help you achieve all of your cosmetic dentistry goals. Contact us to schedule a cosmetic consultation today to start down the path to a picture-perfect smile.
Metal-Free Restorations
In most cases, restorations such as fillings, dental crowns, and bridges are used to repair damage, but there are some situations where our metal-free, natural-looking restoration options may provide necessary cosmetic improvements. We offer a wide array of materials that offer repair for damage, concealment for cosmetic flaws, and improvement for the appearance of the smile. We provide tooth-colored fillings rather than the traditional silver amalgams to repair decayed or damaged tooth enamel. For more extensively damaged teeth, we can craft crowns and other advanced restorations from Zirconia, E-Max, and Empress. These high quality restorations not only provide effective repair of damaged teeth, but they also improve the appearance of patients' smiles. Patients who choose metal-free restorations will typically visit our office two times. During the initial visit, we prepare the tooth, capture impressions, and place a temporary. When the custom designed dental restoration is received back from the lab, patients return to exchange the temporary for their final restoration.
Learn More About Metal-Free Restorations
In-Office & At-Home Teeth Whitening
Teeth whitening is easily the most popular cosmetic dental service we provide. Unlike the teeth whitening solutions that are sold by pharmacies and other retailers, our professional level whitening solutions deliver predictable results up to ten shades brighter. We use the Zoom! Whitening System in our office, and provide professional take-home kits to touch up the results of whitening, or to brighten the smile gradually over the course of several weeks.

Learn More About Teeth Whitening
Porcelain Veneers
Veneers can be used to conceal any number of cosmetic flaws including chips, cracks, stains, and gaps in the smile. The process is completed over the course of two short visits to our office. During your initial appointment, we'll prepare the tooth, capture bite impressions, and place a temporary veneer to protect the treated tooth. When we receive your final restoration from our lab, patients return to exchange their temporary for a custom porcelain veneer.

Learn More About Porcelain Veneers
Enamel Modification
While teeth whitening can help brighten many stained or discolored teeth, there are some spots that are just too stubborn. These instances can happen for several reasons, including physical trauma and plaque build-up. In the past, involved restorative procedures were necessary to correct them, but no longer. Dr. Petulla and Dr. Kazemi are proud to offer a modern technique known as enamel modification that can eliminate these noticeable flaws and bring back your self-confidence in a fast and painless manner.

Learn More About Enamel Modification
Cosmetic Bonding
Even patients with relatively minor dental flaws can find themselves staring in the mirror at a chip, crack, or gap and sighing. Thankfully, cosmetic bonding offers a simple and effective solution for treating these issues over the course of a single appointment! During your visit, one of our doctors will apply high-quality, precisely shaded composite resin to the tooth, sculpting it into place so the addition hides the offending flaw and looks as natural as possible. After it's been smoothed and hardened in place, the finished result should last for multiple years.
Snap-On Smile
Have an event coming up quickly and need to do something about your smile? Dr. Petulla and her team can provide a safe and effective solution known as a Snap-On Smile. Custom-made to ensure it blends in with your natural appearance, this unique cosmetic treatment option is a dental arch that fits over your regular teeth and snaps into place. It can cover chips, cracks, stains, and other imperfections with ease, allowing for a quick, comfortable, and affordable way to transform your smile for any occasion.

Learn More About Snap-On Smile
Understanding the Cost of Cosmetic Dentistry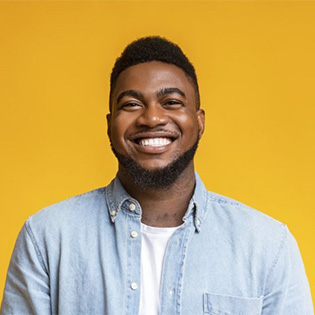 How much will it cost to achieve the grin of your dreams? It depends. Each of our treatments is tailored to suit a patient's unique needs and desires, so the cost of cosmetic dentistry in Marlton is different for everyone. However, we want you to feel confident no matter which treatment you choose. We'll give you a personalized price estimate during your initial consultation and we'll also walk you through all of the associated fees so that you'll know exactly what to expect. Read on or call us today to learn more about how much cosmetic dentistry costs!
Which Cosmetic Dental Service Is Right for Me?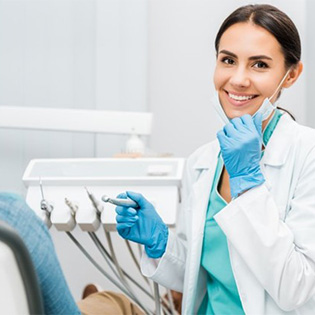 The main factor affecting the cost of your smile transformation is the specific services needed to make the changes you want. At our dental practice, we offer a number of cosmetic services that all come at varying price points and can accomplish different things for your smile. Some of these services include:
Teeth whitening – With both in-office and take-home whitening options available, brightening your grin has never been faster or more convenient! This simple solution can get rid of stubborn stains or discoloration at a price that shouldn't strain your wallet.
Cosmetic bonding – One of the most affordable cosmetic treatments, bonding can fix a number of minor flaws in a single appointment, including stains, chips, and small gaps between teeth. The procedure will need to be redone every few years, though.
Veneers – While veneers are on the pricier end of the spectrum, they can completely transform the smile in as little as two visits. Veneers can correct all of the same imperfections as bonding, and can easily last for 15 years or longer with the right care.
Metal-free crowns – Your cosmetic dentist in Marlton treats broken or decayed teeth with natural-looking crowns rather than the dark metal crowns that were the norm in years past. Made from zirconia and other tooth-colored materials, metal-free crowns improve the appearance and function of your tooth. Although they can be relatively costly, they might qualify for partial coverage from your insurance company.
Snap-On Smile – With this full-arch device that fits comfortably over your teeth, you can achieve a truly comprehensive smile makeover within just a couple of appointments. A Snap-On Smile may cost less than a full-mouth reconstruction, but it all depends on the specific aspects of your teeth that you'd like to improve.
Cosmetic Dentistry Can Be Well Worth the Investment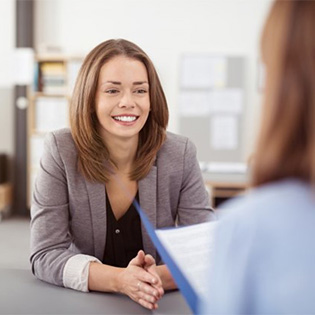 Investing in cosmetic dentistry can do so much more than give you a gorgeous grin that's always ready for the camera. When you spend time and money improving the way your teeth look, you're more likely to take good care of them by brushing and flossing daily as well as attending six-month dental checkups and cleanings. So, you could end up saving money by preventing oral health problems that need expensive treatments.
Additionally, when you feel proud of your smile, you'll naturally want to show it off more. Smiling has been shown to elevate your mood, boost your immune system, and reduce blood pressure. Plus, your confidence will pay major dividends in your social and professional life. You might even get a promotion or land your dream job!
How to Make Cosmetic Dentistry Affordable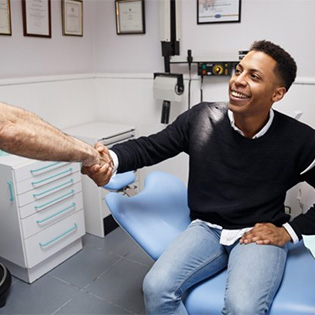 Because cosmetic treatments generally don't improve oral health, your dental insurance plan is unlikely to cover them. However, our friendly team members will be more than happy to check whether your plan has exceptions and file any claims if need be.
To make it affordable to transform your smile, our practice offers several options for payment, including a partnership with the financing company Lending Club. Qualified patients can pay for their treatments in monthly installments instead of one lump sum. As a bonus, these payment plans tend to come with very low or even no interest rates! Our team can gladly answer any questions you may have and help you with the application process.