Meet Marlton Dentist, Kristin B. Petulla, DDS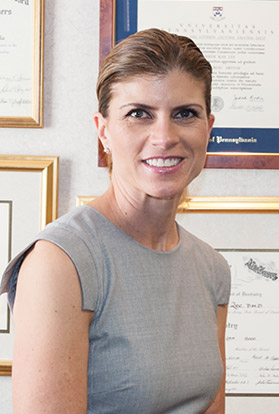 There are few dentists with a background in dentistry like Dr. Petulla. Not only did she have a direct connection into the dental field through her father, who owned the practice, but she began assisting him when she was very young. This gave Dr. Petulla the chance to learn his dental philosophy, which carried a more holistic approach to treatment.
For example, Dr. Petulla's father was one of the first dentists in the 1980's to avoid the use of mercury in dentistry. When Dr. Petulla eventually took over the practice, she had the same philosophy and opted not to use mercury with patients of her own. We hope the next time you visit, you will not only be able to gain the beautiful, healthy smile that you deserve, but easily strike up a conversation with Dr. Petulla, as well.
How Dr. Petulla Became a Dentist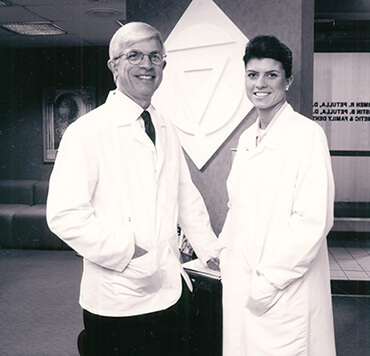 When Dr. Petulla was only 14 years old, her father gave her the chance to learn the ins and outs of dentistry, starting with lab work. During her time in the lab, she created prosthetics, which gave her the opportunity to combine her passion for art with her growing interest for dentistry. For good reason, her father was excited to see her pursue his field. Through high school, college, and beyond, he encouraged and helped her whenever she needed it. Now, Dr. Petulla is an expert in producing many types of dental restorations.
While Dr. Petulla knew the path to dentistry wasn't an easy one, she was well equipped to not only complete her educational journey but excel in the same career path as her father.
Learn About Her Educational Background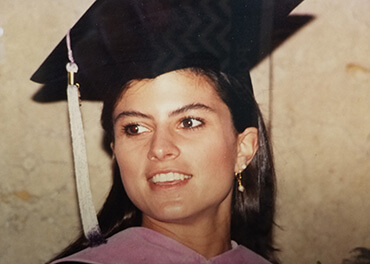 With her strong desire to user her hands to create works of art and her interest in healthcare, she went on the educational journey that included undergrad, dental school, residency and more with the love and support of her family and friends.
After attending Elizabethtown College for undergrad, she enrolled at the University of Maryland School of Dentistry to earn her Doctor of Dental Surgery degree. She then went on to complete a residency in General Dentistry at Abington Memorial Hospital in Abington, Pennsylvania. Dr. Petulla has always maintained the mentality that you can learn something new every day. She pursued her love for learning even after working with her father for so many years and continued her education with several leading dental experts around the world. She would eventually complete advanced training at the Las Vegas Institute, as well as the Astra Dental Headquarters located in Sweden.
Today, Dr. Petulla is a member of multiple dental associations and organizations, including the Crown Council of Dentists, the Academy of Cosmetic Dentistry and the Southern Dental Society. These groups dedicate much of their time to continuing their education and giving back to their communities through charitable work.
Dr. Petulla's Life Outside of Dentistry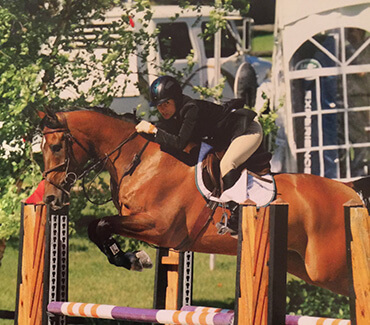 While Dr. Petulla really enjoys cooking, travelling and exercising, one of her greatest passions outside of dentistry is riding horses and participating in showjumping competitions. At age 13, she got her own horse and has been competing ever since.
These competitions give Dr. Petulla the chance to travel the east coast, sometimes with her family along for the ride. Today, she is a resident of Moorestown, NJ, where she lives with her husband and daughter, Taegan along with their two dogs.
At Dr. Petulla's practice, you will not get just any run-of-the-mill dentistry. You will get top notch treatment delivered in a warm, comfortable atmosphere, by a dentist and team whose main goals align with yours from beginning to end. We hope you will bring a family member or friend as well; we would love to meet them!