Emergency Dentist — Marlton, NJ
Prompt Emergency Care When You Need It Most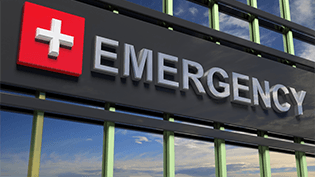 A dental emergency can strike anyone at any time. When these painful and frightening situations arise, you must know how to handle the problem and whom you should call for help. As your emergency dentist in Marlton, we're always ready to leap into action to relieve your pain and protect your oral health. Call us right away if you find that your smile needs prompt professional treatment.
Why Choose Kristin Petulla, DDS for Emergency Dental Care?
Same-Day Emergency Appointments
Calming Dental Sedation Offered
Dental Insurance Welcome & Flexible Financing Available
What to Do in a Dental Emergency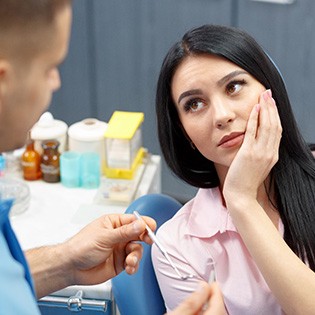 Call our office. In some situations, time is of the essence. The sooner you get to our office, the better chance we have of restoring your smile and lowering your chance of suffering long-term consequences from your injury or infection.
Have an emergency exam. When you get to our office, we'll conduct a detailed oral examination to identify the root cause of the emergency. Using our findings, we'll create a custom treatment plan to effectively address the issue.
Get the care you need. During your appointment, we may be able to offer a temporary treatment. However, you might have to return for additional services, like fillings, crowns, root canal therapy, or gum disease treatment.
The Most Common Dental Emergencies
When you face a dental emergency, be quick to get in touch with our emergency dentist near Marlton. Make sure you describe the situation as accurately as possible so the professional on the other end of the line can give you specific guidance to help you cope with your crisis. In the meantime, feel free to review the tips below on how to handle some of the most common dental emergencies we see.
Understanding the Cost of Dental Emergencies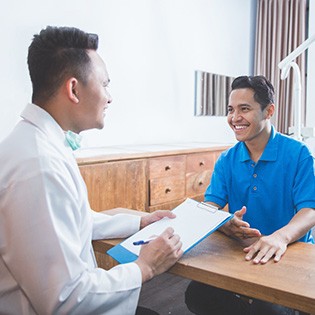 Every situation is unique, which is why it's impossible to provide an accurate cost estimate until you come in for an exam. During your appointment, we'll assess your situation and determine the best treatment method for your emergency. Our team will thoroughly explain the pricing information and your available financing options to ensure you know exactly what to expect.
How to Prevent Dental Emergencies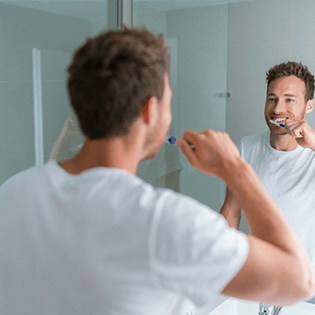 Sometimes, there is no way that a dental emergency could have been averted. However, there are things you can do to minimize the chances that you'll find yourself in one of these troubling situations
Always be diligent about maintaining excellent oral hygiene. Brushing and flossing help you keep oral health problems at bay by removing harmful plaque and bacteria from your mouth. Biannual checkups with your dentist allow you to get most oral health problems treated before they become severe. If you have any bad habits, such as grinding your teeth or eating large amounts of sugar, do your best to break them.
You should also take steps to reduce your risk of injury. For example, something as simple as not looking at your phone while you're walking can help you avoid tripping and injuring your mouth. It's also important that you wear a mouthguard while you're engaging in contact sports or other potentially dangerous activities.