Tribute to Dr. Carmen Petulla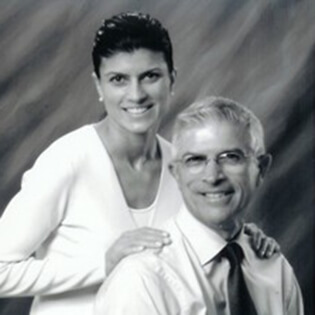 In August of 2015, our office said goodbye to our founder, Dr. Carmen Petulla who retired to spend more time with family and friends, and enjoy some well-deserved "R & R". His daughter, Dr. Kristin Petulla, is proud to continue his legacy of outstanding dental care in our Marlton, NJ office. In partnership with Dr. Jennifer Kazemi and a team of dental experts, we know Dr. Carmen's patients will still feel right at home and be well taken care of in our practice. If you have questions or would like to find out more, please contact us.
August 3, 2015
To Our Patients:
It is with mixed emotions that we announce the retirement of Dr. Carmen Petulla. Dr. Carmen began our practice 47 years ago. After graduating from Temple University School of Dentistry in 1966, he served for two years in the Air Force, receiving training in all specialties of dentistry. Truly committed to providing his patients with the finest, most advanced care, Dr. Carmen spent countless hours completing post-graduate dental education.
One of Dr. Carmen's biggest joys and proudest moments during his career was seeing his daughter, Dr. Kristin Petulla graduate from the University of Maryland Dental School and join our practice in 1995. They have enjoyed many years of practicing dentistry together, and the unique bond that their father/daughter relationship provided.
Dr. Carmen is grateful to all of his patients for the loyalty and trust that you have shown to him and our practice throughout the years. While we are sad to see him end his career, we are excited for him to enter this next chapter of his life. He is looking forward to playing more golf, and spending more time with his three grandchildren.
We want to reassure you that Dr. Kristin Petulla, Dr. Jennifer Kazemi, and our team will continue to serve your dental needs with the same dedication to excellence that her father laid as a foundation many years ago. Thank you again for your commitment to your dental health, overall health, and to our practice.
Sincerely,
Dr. Kristin Petulla and Team