Restorative Dentistry in Marlton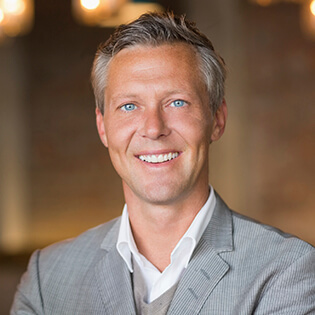 Having a fully functional bite is important in order to consume a varied diet that helps you maintain your health, speak clearly, and avoid jaw pain and other concerns that may stem from minor dental damage. If you experience any tooth problems, pain, or decay between your regular checkups, please contact our team immediately. We'll begin your conservative dental restoration plan right away to repair your smile with minimally invasive, maximally effective restorative dental solutions.
Traditional Crown & Bridge
Dental crowns allow us to repair teeth that may have otherwise been too severely damaged, therefore avoiding tooth loss and preserving optimal health. Dental crowns are available in a variety of materials, including gold, porcelain bonded to metal, and all-ceramic. We'll help you choose the material that best serves your oral health care needs. The process will be completed over the course of two visits to our office. During the initial appointment, we prepare your tooth by removing any damaged structure or decay, possibly removing additional tooth enamel to allow for the added structure of the crown, and then smooth the prepared surfaces. Then, we capture impressions of the prepared tooth that will be sent to our dental lab where they'll construct your custom restoration. Finally, we place a temporary crown to protect the prepared tooth. When we receive your custom restoration, you will return to our office to exchange your temporary crown for the custom dental crown. Additionally, when necessary we can also use two dental crowns, one fused to each side of a replacement tooth, attached to healthy teeth to support a tooth replacement prosthetic known as a fixed bridge. The process and materials are essentially the same for a bridge as they are for an individual crown.


Amalgam Removal & Mercury Toxicity
Mercury has a higher toxicity level than lead or arsenic, but unlike these toxic substances that are typically flushed from the system over time, mercury toxicity is cumulative. It may come as a surprise to you, therefore, that silver amalgam dental fillings contain a large percentage of mercury. In fact, studies show that mercury continually escapes from the silver fillings. In order to protect the health of our patients, our dentists stopped placing silver amalgam fillings decades ago, and only do white composite fillings. Our office is proud to offer amalgam filling removal and restoration for those patients who already have silver fillings in their mouths.

Learn More About Mercury-Free Dentistry
Tooth-Colored Fillings
Because of our commitment to health, Dr. Petulla and Dr. Kazemi only place natural looking tooth-colored fillings. These restorations are crafted from composite resin. Composite fillings are technique sensitive, requiring a high level of skill, knowledge, and time. Therefore, both doctors have received special training in order to place them properly. This putty-like material is applied directly to damaged teeth, where it seeps into even the smallest dental pits and grooves. Firstly, the filling is formed into position. Then, a curing light is used to harden the composite resin. Once in place, the filling is smoothed and polished, so it will blend seamlessly into your smile. The composite filling will look and feel like the natural enamel of teeth. In addition, the composite resin will strengthen the tooth because it bonds to it, whereas, silver amalgam does not.
Partial & Full Dentures
For those patients who suffer from extensive tooth loss, partial or full dentures are an option for replacing the lost teeth. Partials fill gaps in patient's smiles when they still have some healthy natural dental structure remaining. Full dentures are used to restore an entire row of missing teeth. Both are created by using a gum-colored base to support numerous replacement teeth. Partials are attached to healthy teeth with clasps, and full dentures are held in place through suction between the denture base and the gum line.
Learn More About Partial & Full Dentures
Collapsed Bite
A typical result of bone density loss or dental wear, collapsed bite is the loss of vertical height in teeth. It can lead to the chin pointing upwards and the mouth sinking further back. This ages patients significantly, making them look older than they really are. We can provide numerous restorative treatments for patients who experience collapsed bite to build up their bone levels and restore their natural, youthful appearance. It's essential to begin treatments in the earliest stages, so let us know right away if you notice any changes in your appearance. Our team wants to help you have the best smile possible!

Learn More About Collapsed Bite