Teeth Whitening in Marlton
Teeth whitening is one of the most sought after cosmetic dental procedures. The number of commercials advertising over-the-counter items, and the shelves full of whitening toothpastes, mouthwashes, and gels in every pharmacy makes this apparent. If you've tried other teeth whitening solutions, we'd like to invite you to visit the Marlton, NJ office of
Kristin B. Petulla, DDS and Jennifer L. Kazemi, DMD
. Over your lunch break, before work, or on your way home, if you have an hour to spare, our skilled cosmetic dentists can give you the brilliant white smile of your dreams. We are proud to use the Zoom! Teeth Whitening System to provide predictable, beautiful results up to ten shades brighter for some patients. If you'd like to find out more about Zoom! Whitening, please
contact our friendly team
to schedule a no-charge whitening evaluation.
What is Zoom!?
Zoom! is a unique professional teeth whitening system that combines professional doses of high quality teeth whitening gel with a light that catalyzes the chemical reaction that takes place, in order to remove stains. That means we're able to brighten your smile in just about an hour.
Should I try Zoom!?
Zoom! is a great teeth whitening solution for many of our patients. We recommend Zoom! for patients who:
Want to brighten their smiles quickly in preparation for an event
Have tried over-the-counter whitening products with minimal success
Wish to remove surface level stains caused by foods, drinks, and daily wear
Have deeper set stains that have seeped into the inner tooth layer of dentin
How does Zoom! Work?
Developed by Discus Dental, the industry leaders in teeth whitening, Zoom! offers the same dramatically brighter results that used to take weeks, in just about an hour. The professional grade whitening gel uses hydrogen peroxide to penetrate the porous tooth enamel and lift stains away. The procedure itself is quick and painless and takes just one appointment to complete. After your no-charge initial evaluation, we will give you a toothpaste to use ahead of time to prepare the teeth and gums. At your actual whitening appointment, we will first place a protective screen over the lips and soft tissues and apply a thin layer of the proprietary Zoom! whitening gel. Then, Dr. Petulla or Dr. Kazemi's assistants will place the gel activating light over the teeth. We'll check your progress every fifteen minutes, and once you've reached the desire level of brightness, we'll remove the whitening gel and apply a topical fluoride treatment to prevent sensitivity. We will also give you a special gel to take home for use against any sensitivity.
Understanding the Cost of Teeth Whitening
The benefits of a bright, beautiful smile are priceless. However, there are many rumors about the cost of teeth whitening, but there's no reason to worry. We offer the affordable solutions you need to turn back the clock and reveal a whiter smile. Although no two treatment plans are the same, here's how much you can expect to pay for a professional whitening treatment.
Factors That Affect the Cost of Teeth Whitening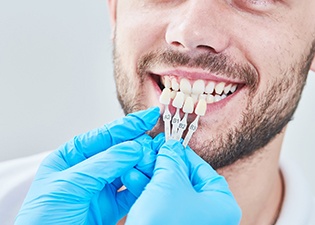 Every mouth and situation is unique, so there's no flat fee for teeth whitening. Many factors affect the amount you will pay, like if you need any prep work. Your cosmetic dentist will examine your mouth to look for any untreated dental issues, like tooth decay or cavities. They must be resolved before moving forward with any whitening system. In addition, the type of whitening treatment you choose will also affect the cost.
Types of Teeth Whitening: What Do They Cost?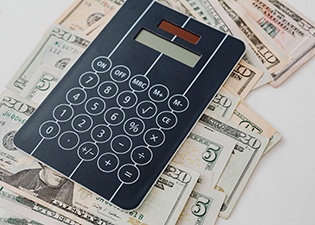 Our office uses the proven results of Zoom! Teeth Whitening. You can get your teeth up to 8 shades whiter over your lunch break. After any preliminary treatments, you are scheduled for your appointment. Your cosmetic dentist will apply a protective barrier to your lips and gums before placing the whitening agent on your teeth. They will activate the whitening ingredients using a special dental light to resolve stubborn stains. The light is used for three 15-minute intervals to get your teeth significantly whiter. By the end of your session, you will have dazzling results that can last for many months or years, depending on your aftercare routine.
Inexpensive Teeth Whitening vs. Professional Teeth Whitening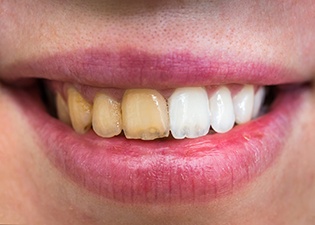 There are more over-the-counter whitening products than ever before. Although they all claim to provide a noticeable improvement in the appearance of stains, you won't achieve any drastic or lasting results. No OTC products contain professional-grade whitening agents, so any changes you see will be minimal and will not last. This can easily lead to overusing whitening products to try to reach your goals, which can damage your enamel. Not to mention, not everyone is a candidate for teeth whitening. You can skip the risk and invest in proven results by visiting our office for professional teeth whitening. We will ensure a whitening treatment is right for you and create the personalized plan you need to revamp your pearly whites.
Options for Making Teeth Whitening Affordable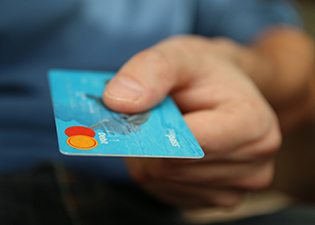 We will provide you with a personalized estimate, and a member of our team will explain your payment options, like:
Traditional Payments: Our office accepts all traditional payment forms, including cash, checks, and credit cards.
Dental Insurance: Most dental insurance will not cover teeth whitening, but you can use your coverage to offset the cost of your consultation or certain preliminary treatments, like gum disease therapy.
Monthly Payments: You can pay any out-of-pocket expenses using monthly installments through a third-party financing company, like CareCredit.
Patient Referral Program: Receive a $25 credit to your account after referring someone to our practice.
If you're tired of hiding behind tooth discoloration, contact our office today through our website or call (856) 282-0631 for an appointment.
Teeth Whitening FAQs
By now, you may think teeth whitening in Marlton is a good idea. That's only natural – the treatment would help your pearly whites live up to their nickname! Still, you ought to learn more about it first. That approach will confirm if the procedure is right for you. Fortunately, our dentists and their team have you covered: below are the answers to some oft-asked whitening questions. By reading them over, you'll see how wonderful whiteners are. If you have other questions, though, please call our office for the details.
Am I a Candidate for Teeth Whitening?
If you suffer from stubborn tooth stains, chances are you're a good whitening candidate. That said, there are a few things you should consider.
Firstly, you can confirm your candidacy with a dental consultation. This visit lets our team conduct an oral exam, learn your smile goals, and more. If they decide your teeth and gums are healthy, they'll start working on a custom teeth whitening plan.
Secondly, you shouldn't panic if you aren't a good candidate at first. Our office can treat prior dental concerns, like gum disease, before whitening. That way, your mouth will be in good enough shape to handle the final treatment.
Does Teeth Whitening Hurt?
Given certain stereotypes, some patients hesitate to get teeth whitening because they fear it'll hurt. However, the truth is that treatment is virtually painless. You shouldn't expect to feel discomfort during the whitening process.
You see, whitening treatment is customized to a patient's smile. The result is that it hardly ever causes tooth sensitivity. Considering your health history, the treating dentist will brighten your smile without letting aches occur.
Even so, there are occasional exceptions. Therefore, do tell our team if your teeth are prone to sensitivity. We can space out whitening treatment accordingly and suggest specialty toothpaste that numbs your pearly whites.
Does Teeth Whitening Damage Enamel?
To be clear, no – teeth whitening gel doesn't damage healthy enamel. Dentists wouldn't use it otherwise. You'd be wise to keep a few things in mind, though.
For starters, whiteners can cause problems for tooth decay or gum disease patients. Their materials can easily irritate infected teeth and gum tissues. As such, it's crucial to get an oral exam before treatment.
Furthermore, at-home whitening remedies can do more harm than good. Activated charcoal and hydrogen peroxide cause oral health issues for teeth.
If you do wish to whiten your teeth, consult your dentist first. They'll help you settle if treatment is proper for you.
How Can I Make My Teeth Whitening Results Last?
In terms of results, teeth whitening can last from a few months to a few years. The exact lifespan will depend on how you care for your smile. To help your grin stay white, then, use the tips below:
Practice Good Oral Hygiene – By keeping your teeth free of plaque and debris, they're less likely to stain. So, remember to brush at least twice daily, floss daily, and use mouthwash regularly.
See Your Dentist Often – Dental visits prevent tooth stains, clean hard-to-reach mouth areas, and catch oral concerns in the early stages.
Lay Off Dark Foods & Drinks – Avoid stain agents by limiting the dark-colored foods and beverages you consume.
Quit Bad Oral Habits – Smoking can turn teeth yellow or brown, so quit the habit as best you can.