Veneers – Marlton, NJ
Completely Transform Your Smile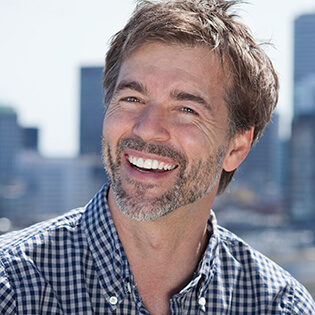 A perfect smile is no longer reserved only for the rich and famous. These days, it's possible to achieve a set of flawless teeth using the same cosmetic dentistry treatment that many celebrities get – veneers – right here in our dental office! In as little as two appointments, Dr. Petulla and Dr. Kazemi can completely transform your smile with state-of-the-art veneers in Marlton, NJ. Call our office today to find out how veneers can correct all of your smile's imperfections.
What Are Dental Veneers?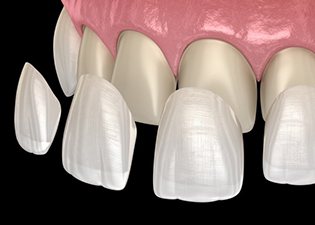 Dental veneers are extremely thin shells made of tooth-colored porcelain that are bonded to the fronts of the teeth. They're able to accomplish several improvements at the same time, such as:
Closing small yet noticeable gaps between two teeth.
Concealing chipped or cracked enamel.
Instantly giving the appearance of straighter teeth.
Removing stains that don't respond to whitening treatment.
Building up misshapen, worn, or short teeth.
The Process of Getting Veneers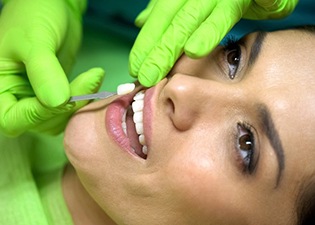 The veneers process takes just two visits to our office, not counting an initial consultation with your cosmetic dentist in Marlton. The first of these appointments involves preparing the teeth that will receive the veneers. By removing a super-thin layer of enamel, we can ensure your veneers will look and feel natural without bulging out in your overall smile. Next, we take digital impressions of your mouth. These impressions are sent to a dental lab, where a skilled team of ceramists will craft your future smile. We may place temporary veneers in the few weeks it takes for the lab to finish. At that point, you'll return to our office to have your permanent veneers cemented into place.
The Benefits of Veneers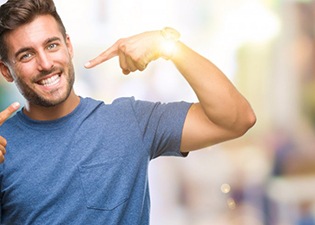 Veneers are easily one of the most popular cosmetic dental services, both at our practice and for many of Hollywood's most famous smiles! When you get veneers, you can look forward to all sorts of benefits, including:
Dazzlingly lifelike results that can last for 10 to 15 years or longer with very basic care.
The potential to correct every issue with your teeth's appearance in a single treatment.
Results that are resistant to staining and discoloration.
Fast, convenient treatment process.