Porcelain Veneers in Marlton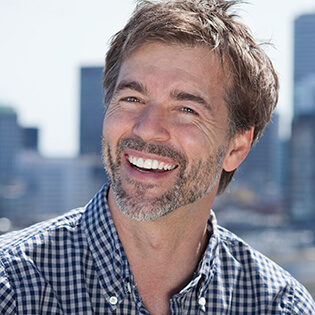 A perfect smile is no longer something to only dream about! Dentistry has undergone profound changes in recent years, and the aesthetic ideal that once characterized the rich and famous is now mainstream. Rapidly changing technologies and materials enable our doctors to develop treatment plans that are truly cutting-edge in the area of restorative and reconstructive dentistry. Dr. Petulla and Dr. Kazemi have a wide choice of materials which can be used to correct broken, misaligned, or severely stained teeth. Composite resins and hand-crafted porcelain veneers are routinely used in our office to address the desire of many patients seeking the makeover experience.
Composite resin veneers and bonding offer an extremely cost effective means for correcting a number of cosmetic flaws for our clients such as:
Eliminating gaps (diasthemas)
Creating balanced, harmonious and straight (instant orthodontics) smiles
Concealing any chips or cracks
Correcting stains or discoloration not responsive to whitening procedures
Porcelain veneers, especially those crafted with the Ivoclar Vivadent technology (Empress Porcelain), enable our doctors to create cosmetic results that are truly dazzling and practically duplicate the best that even Mother Nature can provide. Empress Porcelain provides 20 different shades of white for our doctors to work with, making these treatments indistinguishable from your natural teeth.
Porcelain laminates are commonly used in conjunction with a variety of our restorative and reconstructive treatment plans, assuring our patients the absolute best in cosmetic results. These products have also become widely used in extreme makeover dentistry, where several veneers are placed by our doctors to quite literally create the perfect smile.
Contact our team to learn how this exciting technology can help you achieve the smile you have always wanted. Call today to make arrangements for a complimentary consultation to learn how veneer dentistry can address your particular needs. You can also use our Consultation Request Form for making these arrangements. Have a particular veneer or cosmetic question in mind? Contact our doctors directly with our on-line Ask the Dentist Form.