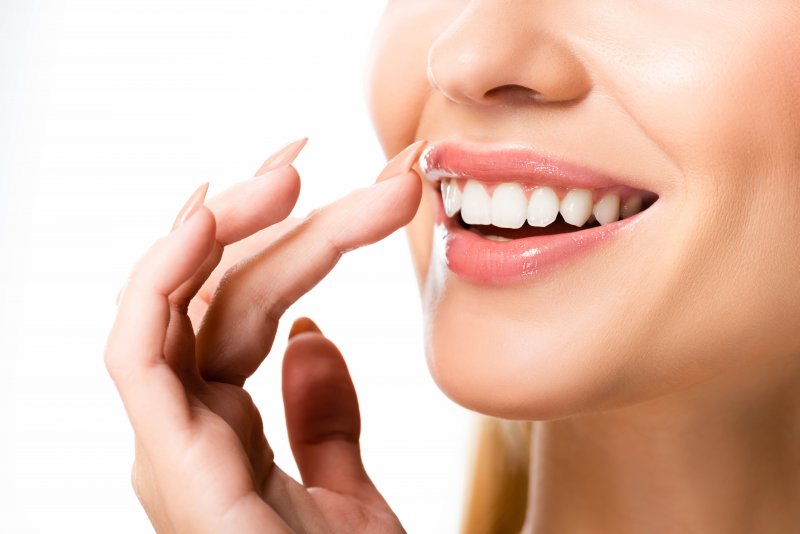 When it comes to transforming your smile, you might assume you know what you want from your dentist. After all, you've done your research, right? But did you know there are alternative solutions that might actually be better? An example is Snap-On Veneers in Marlton. Similar to its traditional counterpart, you can achieve a new and improved look faster than you ever thought imaginable. Read on to learn more about the differences between these two and how to know which one is right for your smile.
What is Snap-On Smile?
A Snap-On Smile is a type of restoration that is similar to traditional veneers except it does not alter your regular teeth in any way. Instead, it is created to snap on over your natural, healthy teeth, creating a flawless smile. Impressions are taken by your dentist to determine the exact specifications for your new teeth. After a few short weeks, your Snap-On veneers are received in-house, and in just two visits, you'll have the new and improved smile of your dreams.
How is Snap-On Smile Different From Traditional Veneers?
While Snap-On Smile is similar to traditional veneers, the two are actually quite different. Here's how:
Tooth Altering – Traditional veneers require the removal of a small portion of tooth enamel, whereas Snap-On Smile doesn't require any altering of your natural teeth.
Flexibility – Snap-On veneers can be easily removed whenever you feel like taking them out. Traditional veneers are permanently bonded to the surface of your teeth, making it impossible for you to remove them.
Affordability – Traditional veneers can often cost thousands of dollars depending on how many teeth you choose to cover. Snap-On Smile is known to be more affordable. Of course, an initial consultation with your cosmetic dentist is essential before an estimated cost can be determined.
Choosing the Right Option For Your Smile
Even after learning how these two types of cosmetic treatments differ, you may still wonder which one is right for your smile. If you prefer the idea of a flexible option you can easily remove, clean thoroughly, and also allows you to keep more money in your pocket, you'll want to choose the Snap-On solution. However, if you like the idea of having a permanently improved smile that can last 10 years or more with proper care and maintenance and looks completely natural when put into place by a trusted professional, you can't go wrong with traditional veneers.
Scheduling a consultation with your local cosmetic dentist in Marlton is the only way to know for sure which option is right for you. After discussing your preferences, budget, and goals, they can offer additional information you can use to make your decision.
About the Author
Dr. Kristin Petulla decided to follow in her father's footsteps by becoming a dentist. Graduating with her Doctor of Dental Surgery degree from the University of Maryland School of Dentistry, she went on to complete advanced training at the Las Vegas Institute and the Astra Dental Headquarters in Sweden. Working alongside her colleague, Dr. Jennifer Kazemi, the two are pleased to provide top-notch service to patients with all smile types. Whether it's preventive, cosmetic, or restorative care, patients can expect beautiful, long-lasting results. If you're interested in transforming your smile using traditional or Snap-On Veneers, contact us at (856) 983-4846.