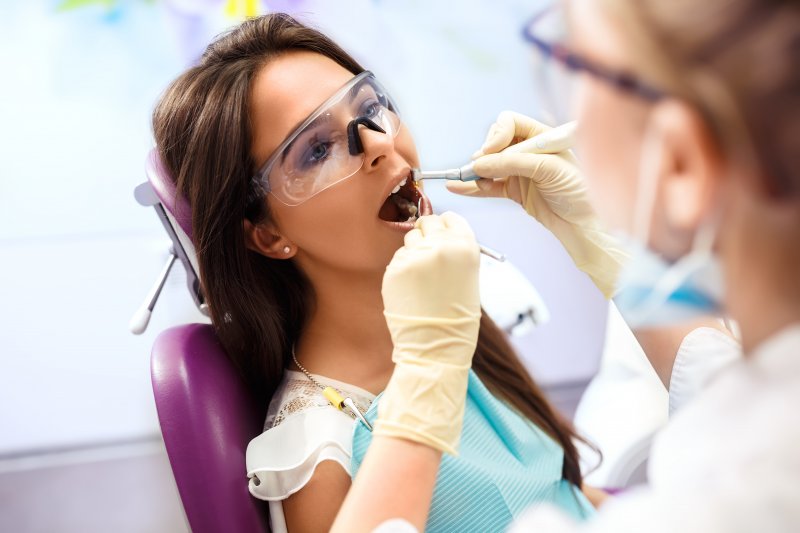 Many years ago, dentists used dental amalgam to repair cavities. This substance, which contains mercury, is a known neurotoxin. Although it's certainly an effective way to restore decayed teeth, several studies show that it can lead to a wide range of health issues. That being said, it's important that you visit a dentist who solely uses metal-free restorations. Read along to learn more about the importance of mercury-safe dentistry.
How Does Mercury Affect Your Health?
For decades now, concerns about mercury have been circulating because it's been declared harmful at all levels. It's a naturally occurring, toxic, non-radioactive substance that is significantly associated with various health issues. A long time ago, many dental practices used amalgam fillings to restore decayed teeth – and mercury made up about 50% of that material. Since these fillings release small amounts of mercury vapor over time, patients absorb the hazardous material by inhaling or ingesting it. Over time, patients can develop chronic mercury poisoning and experience symptoms like digestive problems, respiratory issues, emotional changes, heart problems, neurological issues, and muscular system problems.
The Importance of Mercury-Free Dentistry
Because amalgam fillings contain mercury, they can pose a serious threat to one's health. For the safety of the people, the World Health Organization (WHO) has suggested phasing out these fillings in favor of alternative restoration materials.
Here are a few reasons why mercury-free dentistry is crucial:
Health and Safety Come First
As mentioned earlier, mercury vapor outgassing is associated with negative effects on overall health. Studies show that amalgam fillings are more dangerous for younger children and pregnant, suggesting links between mercury poisoning and neurological conditions.
Amalgam Fillings Are Antiquated
Aside from health concerns, the process for amalgam fillings is simply outdated. Thanks to advancements in dentistry, specialists have reevaluated the way cavities are treated and are now able to provide patients with improved treatment processes.
Composite Fillings Are Superior
Composite fillings are a type of metal-free restoration. Since they don't contain any mercury, they're deemed much safer than amalgam fillings. Not only can patients have peace of mind knowing their dental work isn't putting their health at risk, but they can enjoy the benefits of a natural-looking restoration.
Why You Should See a Knowledgeable Professional for Amalgam Removal
Do you have mercury fillings? It's a good idea to get them replaced. However, you can't just go to any old dentist for their removal – you must find a knowledgeable professional who's able to take on such a dangerous task. Your dentist should be trained on how to properly remove and dispose of amalgam fillings so that neither the dentist nor patient is exposed to mercury. Otherwise, everyone's health could be at risk.
As you can see, mercury-safe dentistry is certainly a must. With metal-free restorations, you can enjoy a happy and healthy smile that doesn't put your health at risk!
About the Author
Dr. Kristin B. Petulla is passionate about helping her patients obtain their absolute best smiles. She earned her Doctor of Dental Surgery degree at the University of Maryland School of Dentistry. Dr. Petulla has promoted mercury-free dental treatments for many decades, choosing to use leading-edge composite resin instead. To learn more about mercury-free dentistry, you can reach Dr. Petulla via our website or call (856) 983-4846.